Dear Simpourine fwant to congratulate on your birthday!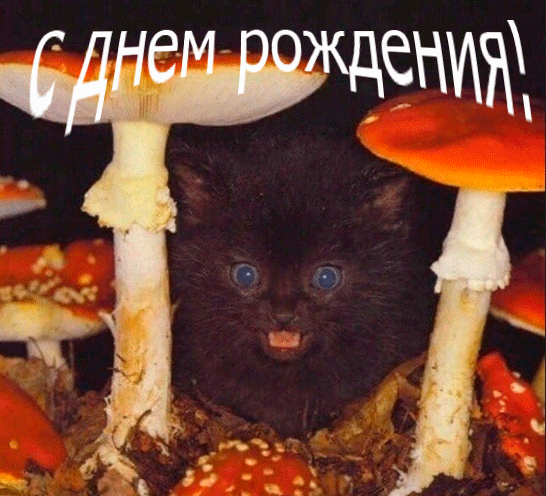 Yes, there were differences between us and then you banned me... But hey everything that's done is for the best!
I know that you were always on top and could overcome any difficulties.

два грузина лучше чем один мееро
However, me and my bro DanSmith want to congratulate you , @Cymbourine
, with all heart!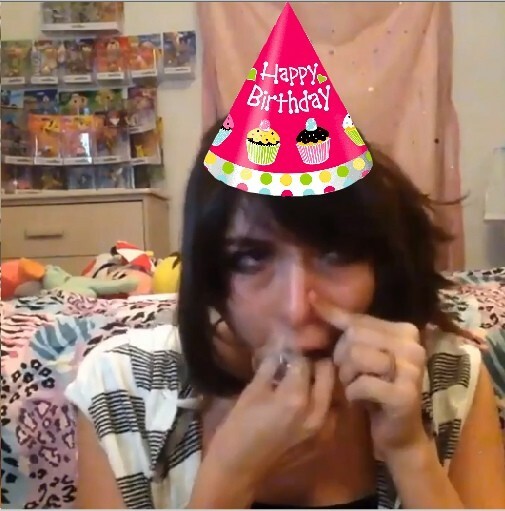 And your brother, too, by the way.
 ⠀⠀⠀⠀⠀⠀⠀⠀⠀⠀⠀⠀⠀⠀⠀⠀⠀⠀⠀⠀⠀⠀⠄⠂⠉⠀⠀⠀⠀⠀⠀⠀⠀⡀⠀⠀⠀⠀⠀⠀⠀⠀⠀⠀⠀⠀⠀⠀⠀⠀⠀⠀⠀⠀⠀⠀⠀⠀⠀⠀ ⠀⠀⠀⠀⠀⠀⠀⠀⠀⠀⠀⠀⠀⠀⠀⠀⠀⠀⠀⠀⠀⠀⠀⠀⠀⠀⠀⠀⠀⠀⠀⠀⠀⠈⠢⡀⠀⠀⠀⠀⠀⠀⠀⠀⠀⠀⠀⠀⠀⠀⠀⠀⠀⠀⠀⠀⠀⠀⠀⠀ ⠀⠀⠀⠀⠀⠀⠀⠀⠀⠀⠀⠀⠀⠀⠀⠀⠀⢀⠊⠀⠀⠀⠀⠀⠀⠀⠀⠀⠀⠀⠀⠀⠀⠀⠀⠐⠄⠀⠀⠀⠀⠀⠀⠀⠀⠀⠀⠀⠀⠀⠀⠀⠀⠀⠀⠀⠀⠀⠀⠀ ⠀⠀⠀⠀⠀⠀⠀⠀⠀⠀⠀⠀⠀⠀⠀⠀⠀⠀⠀⠀⠀⠀⠀⠀⠀⠀⠀⠀⢀⣲⡀⠀⠀⠀⠀⠀⠈⡀⠀⠀⠀⠀⠀⠀⠀⠀⠀⠀⠀⠀⠀⠀⠀⠀⠀⠀⠀⠀⠀⠀ ⠀⠀⠀⠀⠀⠀⠀⠀⠀⠀⠀⠀⠀⠀⠀⠀⣴⡀⠀⠀⠀⠀⠀⠀⠀⠀⠀⣴⣿⡿⣿⣦⠀⠀⠀⠀⠀⣀⠀⠀⠀⠀⠀⠀⠀⠀⠀⠀⠀⠀⠀⠀⠀⠀⠀⠀⠀⠀⠀⠀ ⠀⠀⠀⠀⠀⠀⠀⠀⠀⠀⠀⠀⠀⠀⠀⢠⣿⣿⣶⣤⣀⡀⠀⠀⠀⠀⣸⣿⠏⠀⡘⢻⡇⢀⣠⣴⣿⣿⡆⠀⠀⠀⠀⠀⠀⠀⠀⠀⠀⠀⠀⠀⠀⠀⠀⠀⠀⠀⠀⠀ ⠀⠀⠀⠀⠀⠀⠀⠀⠀⠀⠀⠀⠀⠀⠀⠀⢿⣿⣿⣿⣿⣿⣿⣷⣶⣶⣿⣿⠀⠀⠀⢈⣿⣿⣿⣿⣿⣿⠃⠀⡀⠀⠀⠀⠀⠀⠀⠀⠀⠀⠀⠀⠀⠀⠀⠀⠀⠀⠀⠀ ⠀⠀⠀⠀⠀⠀⠀⠀⠀⠀⠀⠀⠀⠀⠀⠀⠈⢻⠿⣿⣿⣿⣿⣿⣿⣿⣿⣏⠀⢠⠂⢸⣿⣿⣿⣿⣿⠋⠘⠾⠁⠀⠀⠀⠀⠀⠀⠀⠀⠀⠀⠀⠀⠀⠀⠀⠀⠀⠀⠀ ⠀⠀⠀⠀⠀⠀⠀⠀⠀⠀⠀⠀⠀⠀⠀⠀⠀⠀⠣⡀⠉⠙⠛⠻⠿⠿⠿⣿⣄⡀⣀⣾⠟⢋⡉⡠⠃⠀⠀⠀⠀⠀⠀⠀⠀⠀⠀⠀⠀⠀⠀⠀⠀⠀⠀⠀⠀⠀⠀⠀ ⠀⠀⠀⠀⠀⠀⠀⠀⠀⠀⠀⠀⠀⠀⠀⠀⠀⠀⠀⠈⠢⣄⡀⠀⠘⠂⠀⠈⠛⢿⠛⠁⢀⡠⠊⠀⠀⠀⣠⣶⣷⡀⠀⠀⠀⠀⠀⠀⠀⠀⠀⠀⠀⠀⠀⠀⠀⠀⠀⠀ ⠀⠀⠀⠀⠀⠀⠀⠀⠀⠀⠀⠀⠀⠀⠀⠀⠀⠀⠀⢀⠔⠁⠉⠓⠒⠀⠤⠤⢤⡤⠐⠊⠁⠀⠀⠀⣠⣾⣿⣿⣿⣷⠀⠀⠀⠀⠀⠀⠀⠀⠀⠀⠀⠀⠀⠀⠀⠀⠀⠀ ⠀⠀⠀⠀⠀⠀⠀⠀⠀⠀⠀⠀⠀⠀⠀⠀⠀⠀⣰⠋⠀⠀⠀⠀⣀⣤⣤⣶⣾⣦⣤⣄⡀⠀⠀⣼⣿⣿⣿⣿⣿⣿⡇⠀⠀⠀⠀⠀⠀⠀⠀⠀⠀⠀⠀⠀⠀⠀⠀⠀ ⠀⠀⠀⠀⠀⠀⠀⠀⠀⠀⠀⠀⠀⠀⠀⠀⠀⣰⠃⠀⠀⢀⣴⣾⣿⣿⣿⣿⣿⣿⣿⣿⣿⣷⣾⣿⣿⣿⣿⣿⣿⣿⡇⠀⠀⠀⠀⠀⠀⠀⠀⠀⠀⠀⠀⠀⠀⠀⠀⠀ ⠀⠀⠀⠀⠀⠀⠀⠀⠀⠀⠀⠀⠀⠀⠀⠀⣰⠃⠀⠀⢀⣿⣿⣿⣿⣿⣿⣿⣿⣿⣿⣿⣿⠿⠛⠉⠉⠀⠀⠀⠈⠉⠓⠦⣀⠀⠀⠀⠀⠀⠀⠀⠀⠀⠀⠀⠀⠀⠀⠀ ⠀⠀⠀⠀⠀⠀⠀⠀⠀⠀⠀⠀⠀⠀⠀⢠⠃⠀⠀⠀⠈⣿⣿⣿⣿⣿⣿⣿⣿⣿⡿⠋⠁⠀⠀⠀⠀⠀⠀⠀⠀⠠⡀⠀⠀⠱⡄⠀⠀⠀⠀⠀⠀⠀⠀⠀⠀⠀⠀⠀ ⠀⠀⠀⠀⠀⠀⠀⠀⠀⠀⠀⠀⠀⠀⢠⠇⠀⠀⠀⠀⠀⢹⣿⣿⣿⣿⣿⣿⣿⠋⠀⠀⠀⠀⢹⡄⠀⠀⠀⠀⣀⣀⣉⣻⣿⣶⡘⠀⠀⠀⠀⠀⠀⠀⠀⠀⠀⠀⠀⠀ ⠀⠀⠀⠀⠀⠀⠀⠀⠀⠀⠀⠀⠀⠀⡞⠀⠀⠀⠀⠀⠀⠀⢻⣿⣿⣿⣿⣿⠁⡄⠀⠀⢀⣞⣁⣥⣦⣄⠈⠉⠀⢸⣿⣧⡀⢿⣧⠀⠀⠀⠀⠀⠀⠀⠀⠀⠀⠀⠀⠀ ⠀⠀⠀⠀⠀⠀⠀⠀⠀⠀⠀⠀⠀⣠⠀⠀⠀⠀⠀⠀⠀⡠⠴⠻⣿⣿⣿⡇⠀⠇⠀⣰⣿⡟⠉⠀⢿⢏⠗⠀⠀⠀⠙⠾⠁⢸⣿⠀⠀⠀⠀⠀⠀⠀⠀⠀⠀⠀⠀⠀ ⠀⠀⠀⠀⠀⠀⠀⠀⠀⠀⠀⢀⣼⣿⣧⣀⣤⣴⣶⣤⠞⡇⠀⢠⠈⠉⠘⡇⠀⠀⢰⠋⡄⠱⢄⡀⠀⠉⠀⠀⠀⠀⠀⠀⠀⢤⣿⠀⠀⠀⠀⠀⠀⠀⠀⠀⠀⠀⠀⠀ ⠀⠀⠀⠀⠀⠀⠀⠀⠀⠀⣰⣿⣿⣿⣿⣿⣿⣿⣿⣿⠀⠹⡀⠘⠀⢠⡀⣇⠀⠀⠎⠀⠘⠀⣤⠀⠀⣀⣀⣀⠀⠀⢀⡀⠀⠀⡿⠀⠀⠀⠀⠀⠀⠀⠀⠀⠀⠀⠀⠀ ⠀⠀⠀⠀⠀⠀⠀⠀⠀⣼⣿⣿⣿⣿⣿⣿⣿⣿⣿⡄⠀⠀⠀⠀⠀⢀⠈⠻⠀⠀⠀⠀⠀⠀⠀⠀⠪⠀⠀⠀⠈⠉⠀⠁⠀⣼⠇⠀⠀⠀⠀⠀⠀⠀⠀⠀⠀⠀⠀⠀ ⠀⠀⠀⠀⠀⠀⠀⠀⣸⣿⣿⣿⣿⣿⣿⣿⣿⣿⣿⣿⡆⠀⠀⠀⡠⠋⠳⡀⠀⣰⣷⣄⠀⠀⠀⠀⠀⠀⠃⠀⠀⠀⢀⣠⢞⡟⠀⠀⠀⠀⠀⠀⠀⠀⠀⠀⠀⠀⠀⠀ ⠀⠀⠀⠀⠀⠀⠀⠀⢿⣿⣿⣿⣿⣿⣿⣿⣿⣿⡿⢋⣷⣤⡤⠊⠀⠀⠀⠀⠀⢿⣿⣿⣧⠀⣦⣤⣀⣀⣀⣠⣤⣶⣿⣁⣾⣶⡿⠋⠀⠀⠀⠀⠀⠀⠀⠀⠀⠀⠀⠀ ⠀⠀⠀⠀⠀⠀⠀⠀⠈⠛⠿⢿⣿⣿⣿⠿⠛⠉⠀⠘⠿⢯⣄⡀⠀⠀⠀⠀⠀⣾⣿⣿⣿⣿⣿⣿⣿⣿⣿⣿⣿⣿⣿⣿⡿⠋⠀⠀⢀⡀⠀⠀⠀⠀⠀⠀⠀⠀⠀⠀ ⠀⠀⠀⠀⠀⠀⠀⠀⠀⠀⠀⠀⠀⠀⠀⠀⠀⠀⠀⠀⠀⠀⠀⠑⢄⡀⠀⠀⠀⠙⢿⣿⣿⣿⡿⠿⣿⣿⣿⣿⣿⣿⣿⣏⣠⢤⡶⠋⢉⡝⠛⠓⠢⢄⡀⠀⠀⠀⠀⠀ ⠀⠀⠀⠀⠀⠀⠀⠀⠀⠀⠀⠀⠀⠀⠀⠀⠀⠀⠀⠀⠀⠀⠀⠀⠀⠉⠐⠠⢠⡖⠋⠁⠀⠀⢠⡀⠈⠓⡘⣿⣿⣿⣿⣏⠀⣾⢀⣠⢾⣁⣤⢶⣦⣄⠈⠂⠀⠀⠀⠀ ⠀⠀⠀⠀⠀⠀⠀⠀⠀⠀⠀⠀⠀⠀⠀⠀⠀⠀⠀⠀⠀⠀⠀⠀⠀⠀⠀⠀⠈⠓⠒⠒⠲⢄⡀⢡⡤⠾⠷⠛⠛⠛⠉⠉⠁⠈⠉⠀⠀⠀⠀⠀⠀⠀⠀⠀